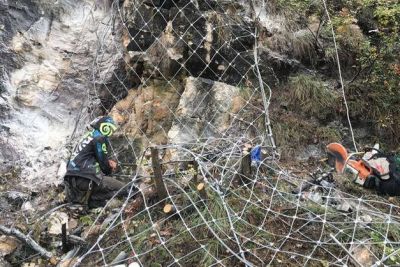 WARNING! Strada Gen. Giardino sp140 (from Semonzo to Cima Grappa) closed from Col Serai due to landslide.
The severe storms of June 9th and 10th caused a rockfall near Cornosega tunnels, the Provincial Road SP140 from Semonzo di Borso del Grappa to Cima Grappa is closed to traffic in the stretch of road between km 9 + 900 and km 11 + 500.
However, it is possible to reach Stella Alpina, Tappeti, Pedana Delta and Casette take-offs.
In order to reach Campocroce area, you can drive along the internal road of Col Serai. As a gravel road it is advisable to use suitable means.
We suggest to use the Cadorna SP148 from Romano d'Ezzelino to reach Panettone and Cima Grappa.