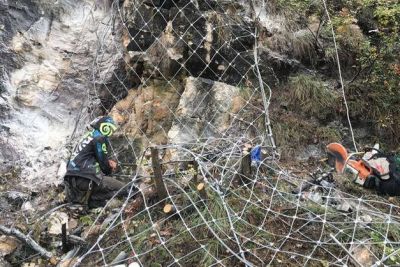 WARNING! Strada Gen. Giardino sp140 (from Semonzo to Cima Grappa) closed from Col Serai
Due to maintenance works near Cornosega tunnels, the Provincial Road SP140 from Semonzo di Borso del Grappa to Cima Grappa is closed to traffic in the stretch of road between km 10 and 11 untin 2nd April 2021.
However, it is possible to reach Stella Alpina, Tappeti, Pedana Delta and Casette take-offs.
We suggest to use the Cadorna SP148 from Romano d'Ezzelino to reach Panettone and Cima Grappa (and the Campocroce area).
As usual the part of the road from Camol (after Campocroce) to Cima Grapa (direct way to reach Panettone) will remain closed until May due to snow.