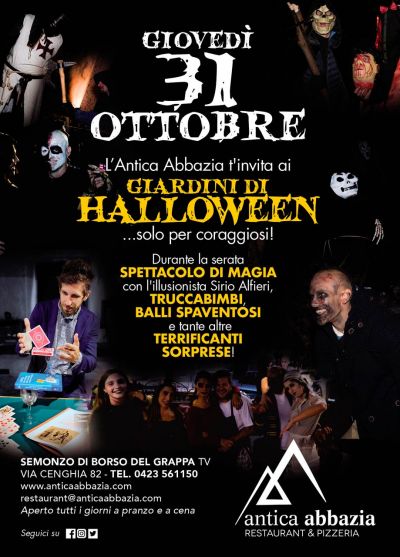 Thursday, 31 October 2019 - Thursday, 31 October 2019
Antica Abbazia Halloween Party - Borso del Grappa
Restaurant Antica Abbazia will grant to visitors the most scary and frightening night of the year with its unique "Garden of Mystery".
An antique little church, the wood, the softy lightened path… be aware! This Halloween Party is going to be unforgettable!
During the night: kids make-up, illusionist show, scary dances and much more!