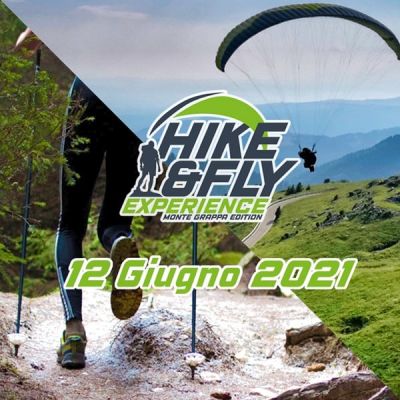 Saturday, 12 June 2021
The harmony between trekking and paragliding
Hike & Fly Experience 2021
On 12th 2021 the second edition of Hike&Fly Experience will be held, the event of free flight and hiking in Monte Grappa
Take part of the local Hike & Fly competition, setting in the Monte Grappa Flight Area and organized by Team ParaZoo and Volo Libero Montegrappa.
Walking in the most beautiful paths of Monte Grappa and flying to Garden Relais landing in Semonzo del Grappa, you will discover the beauty and the uniqueness of our territory, going beyond your limits.
Three features to manage:
HIKE: on foot, along the historic paths of Monte Grappa.
FLY: fly as much as you can, no hurry!
ACCURACY: accuracy landing will raise your score! We'll wait you at Garden Relais!
Three cathegories of participants:
Cat. A: equipment < 9kg
Cat. B: equipment > 9kg
Cat. C: no equipment (it will took up by the organization)
Pre-registration within 9th July here.
Futher info: here.