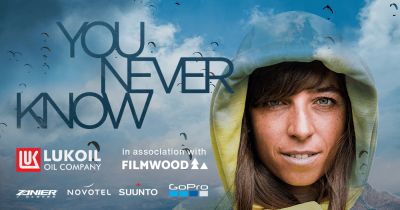 Wednesday, 10 July 2019 - Wednesday, 10 July 2019
You Never Know
Klaudia Bulgakow, paragliding champion, film projection.
On Wednesday 10 July 2019 don't miss the premiere of the movie dedicated to the Polish Champion. She will be present and she will answer to people's questions!
Projection will take place at 8.30 pm at Restaurant Hotel Garden Relais in Semonzo del Grappa.
The film will lead spectators in a journey through Poland, Slovenia, France and Brazil and most of all deeply inside Klaudia's soul. Many topics, such as life and carreer, women and success, sport, safety and death, will be touched during the projection.
A unique chance to discover this strong passionate athlete and discuss with her about paragliding and life!
Watch the movie trailer here: https://vimeo.com/151839326
Premiere powered by Klaudia Bulgakow, Vivere il Grappa and Volo Libero Montegrappa.