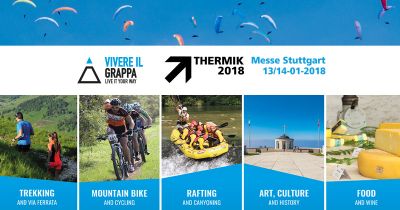 Saturday, 13 January 2018 - Sunday, 14 January 2018
Consorzio Turistico Vivere il Grappa will take part at 2018 THERMIK-Messe fair trade
On 13 and 14 January 2018 Vivere il Grappa will take part at the famous "THERMIK-Messe" fair in Stuttgart to promote the territory and all the tourist activities that can offer to those who decide to spend their holidays with friends or family.
It will promote all the available sports on Monte Grappa and its surroundings.
Not only paragliding and hang-gliding, but also hiking, cycling, river sports, canyoning and all summer and winter outdoor activities.
Special attention will be paid to food and wine that characterizes the foothills from Prosecco to Alpine hut/cottage cheese.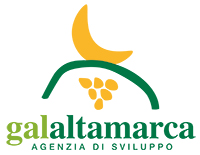 Event organized thanks to the contribution of
Gal Altamarca Trevigiana

THERMIK-Messe is renewed and extends its possibilities
After 20 years of THERMIK-Messe, mainly dedicated to free flight, the fair expands its exhibition space and with it the themes supported.
During the weekend from 13 to 14 January, the special holiday weekend,it will be inaugurated the exhibition "
Cycling journeys and adventure with excursions
".
The exhibition goal becomes then a 360° journey, intended as a time to devote to sport, relax, nature and good food.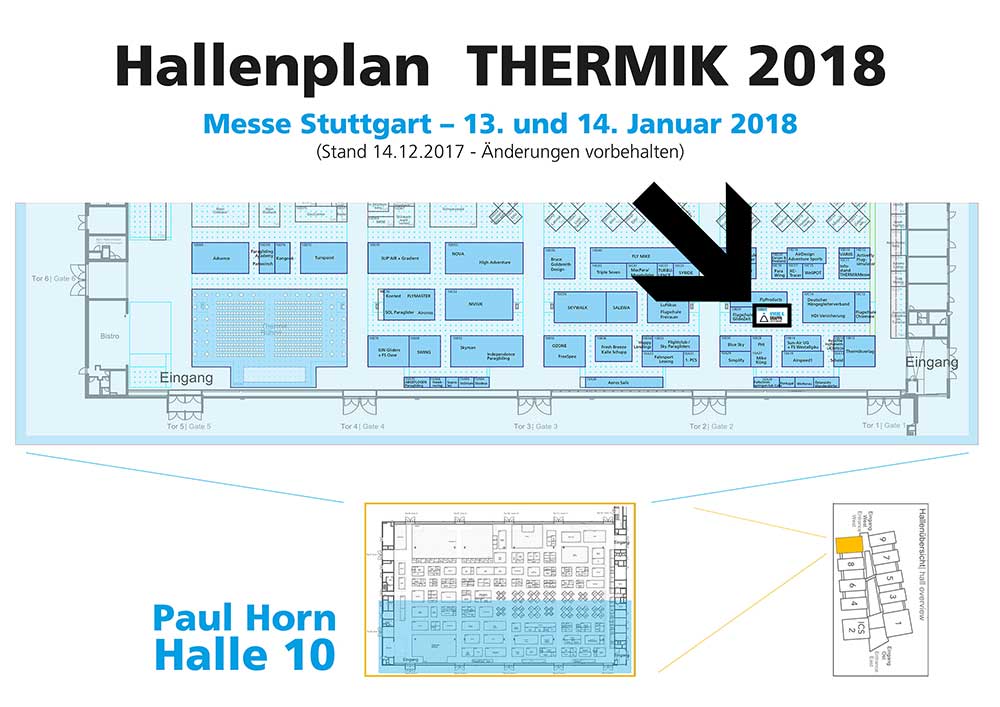 Stand Info and Fair schedule
Consorzio Turistico Vivere il Grappa will be located at Pavilion 10, Stand 10B27, easily reachable from Gate 2 (as shown in the attached map).
The Thermik-messe fair will be open to the public from 10:00 am to 6:00 pm on Saturday 13 and Sunday 14 January 2018.
Info Tickets for THERMIK fair
You can use the ticket office service of "Cycling journeys and adventure with excursions" to buy the ticket and redeem the benefit code.
All visitors of the THERMIK-Messe 2018 will receive a one-off discount of € 2,00- on the already reduced online ticket price with the THERMIK code.
The benefit code can only be redeemed online under the link messeticketservice.
You then have to enter the benefit THERMIK code and click on "Check Code". Going further with the order process, the amount of the discount will be deducted from the ticket price.
Normal ticket price (ticket office) € 15,00- / € 13,00- *
Online ticket price € 13,00- / € 11,00- *
+ benefit code THERMIK € 11,00- / € 9,00- *
* Students, * pensioners, * severely disabled people (with appropriate ID), * children 6-15 y/o
The entrance ticket is valid for the THERMIK fair, the special bicycle, the adventure tour with excursions and for the entire CMT.
Use of local public transport (VVS) is included.
For further and specific informations, visit the official fair site: http://thermikmesse.de/