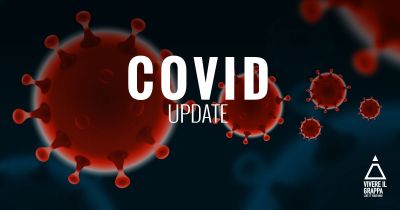 The latest update from Monte Grappa
Coronavirus alert: the situation
Our activity is suspended
Our Flight Area is CLOSED
Since March 10th, the whole Italian territory is subject to particular regulation to limit covid-19 contagion by this presidential decree.
It's time to stop and step back to help our country to face the emegency and to rise again stonger than ever.
So, our activity is suspended and our offices and areas are closed. Flight activity is forbidden!
We will be available by email or telephone to provide further information.
email: info(at)vivereilgrappa.it
phone: +39 0423 910526 (only for emergencies)
We are sure that with everyone's cooperation, we will have back soon our sky coloured by paragliders and hang-gliders!
Useful information:
NOTAM, no flights allowed (except for emergency and rescue reasons): Click here.
Italian Government Official Coronavirus Web Page (in English). Click here.
Our town official website: Comune di Borso del Grappa (take-off and landing area are located mostly in Borso, not in Bassano del Grappa).
We remind to anyone to follow the WHO guidelines. Click here.