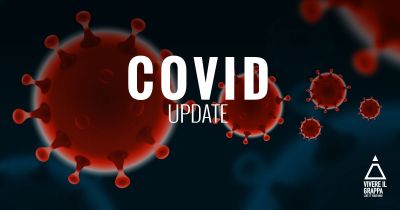 The latest update from Monte Grappa
Coronavirus alert: the situation
FLIGHT AREA OPEN
27 May 2020 Update: As DPCM 17/05/2020, since June 3rd Italian borders will be open.
Citizens from: UE Countries, Schengen Contries, UK, Vatican City, S.Marino, Andorra and Monaco are allowed to enter the Italian territory without restriction on the journey motivation and without the obligation to observe a 14 days quarantine (which will still compulsory for people coming from the other countries).
Please before coming check also the exit rules of your country.
Our take-off and landing areas are OPEN.
Inside our areas (before and after flight) it is compulsory to respect the social distance of at least 1 meter and not to create gatherings. If it is not possible to respect the physical distance you should wear a face mask.
Our Offices opening hours:
Info Point at Garden Relais Landing: open every day from 9am to 12pm (closed in case of bad weather)
Tourist Office at Piazza al Paradiso - Semonzo: open only by appointment
We are available by email or telephone to provide further information.

email: info(at)vivereilgrappa.it (general info) or flycard(at)vivereilgrappa.it (flycards, flight schools, lost&found...)

phone: +39 0423 910526 (only for emergencies)
Our partners: hotels, B&Bs, restaurants, shops, services opened back with all the covid-19 prevention measures.
We are ready welcome you again!!
Useful information:
Behaviour Rules [they change very often, we try our best to provide you correct information]
Outdoor (e.g. take-off and landing areas, paths, streets...)
Respect physical distance, if it is not possible wear a face mask.
Indoor (e.g. shops, restaurants, hotel halls...)
Wear a face mask, clean hands with specific detergent before entering, respect distance from other customers.
Please note, while seated you don't have to wear any mask.
Transport (e.g. shuttles, public transport...)
Follow the drivers indication about where to seat; wear a face mask, clean hands or wear gloves if required.
____
Italian Government Official Coronavirus Web Page (in English). Click here.
FAQ (in English)
Health Ministery: click here
Foreign Ministery: click here
Our town official website: Comune di Borso del Grappa (take-off and landing area are located mostly in Borso, not in Bassano del Grappa).
We remind to anyone to follow the WHO guidelines. Click here.