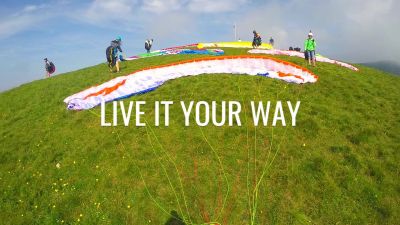 Thursday, 25 February 2021
Vivere il Grappa's History
written by Ilaria Franciosi
Are you curious to discover the history of our association, which has been promoting the territory and the free flight since 1997?
It was in the seventies, when a group of hang gliders started flying with their self-built vehicles in the Monte Grappa's sky. The love for the hang-gliding gradually favored the birth of the first management organizations: in 1976 the Delta Club Vicenza was founded (it became the Montegrappa Free Flight Club in 1979) and in the 1980s appeared the first clubs together with the Italian Free Flight Federation. Over the years there were numerous initiatives relating to the free flight, including the International Free Flight Meeting and the first agreements with citizens for the establishment of take-off and landing areas. In those years, especially since the eighties, the first paragliders also arrived in Monte Grappa mountains, becoming a national movement with its own legislation and its flying schools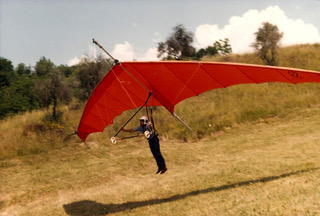 During the nineties the hang-gliding and paragliding sector grew exponentially, becoming increasingly popular in the territory, above all thanks to several events, such as the Triveneto Paragliding Championship and the Italian Paragliding Championships. It was precisely in that expansion context that on 19th March 1997 a small group of local entrepreneurs together with the Municipal Administration of Borso del Grappa and the Treviso ASCOM Confcommercio set up Consorzio Vivere il Grappa with the aim of managing the growing tourist flow.
Nowadays Consorzio Vivere il Grappa is a non-profit association with 65 members. Its primary aim is the development and the tourist promotion of Monte Grappa and its foothills. It collaborates together with the territorial tourist operators, facilitating the connection with the Public Administration in order to create a strong and united network and to attract an ever-increasing number of tourists. Finally, Consorzio Vivere il Grappa takes care of the take-off and landing areas management and maintenance in the Monte Grappa flight area.
Specifically, it performs multiple functions: it is a tourist office; it produces promotional and information material to promote the territory and the free flight; it organizes and participates in fairs and events; it manages and maintenances the flight areas