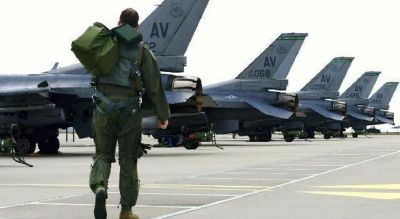 NOTAM ACTIVATED IN AVIANO FLYING AREA
On behalf of ASD Delta Club Montecavallo
Delta Club Montecavallo would like to inform interested pilots that taking-off or simply flying over from Aviano is permitted only by associating to the club (€ 20,00/year with the possibility to call Aviano Base on your own to check if the area is open) or by affiliating your membership (€ 10,00/year but only club members are allowed to check the area's availability).
Montecavallo flying area is located inside a military airspace where free flight is strictly regulated by a NOTAM and an agreement letter with Aviano Base (LOA). Only authorized pilots from a designated list are allowed to fly in the area.
If you wish to register your flight in Aviano at https://www.xcontest.org/world/en/ the website will enquire if you are authorized, if not you can encounter serious legal problems for violating military airspace.
Due to the Ukraine-Russia conflict the Base is open 24/7 and free flight isn't always permitted.
Please note that not respecting LOA regulation can seriously compromise your safety for flying inside active military airspace and will make you guilty of forclosing the flying area. These actions unfortunately happened in the past and we worked very hard to restore our credibility, please help us to keep up our image.

Further info at: https://www.parapendioaviano.it/military-aerodrome-traffic-zone/
Thank you for your collaboration.