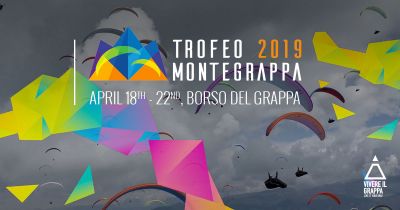 Thursday, 18 April 2019 - Monday, 22 April 2019
Trofeo Montegrappa Expo 2019
The traditional Easter free flight competition is back! This trophy, which has a story of more than thirty years, will colour the skies above Borso thanks to the gliders who will take part in this championship. 150 paragliding pilots are expected to compete against each other from 18th to 22nd of April 2019 to win the desired trophy, which counts for an international FAI2. Expo Montegrappa, the associated free flight and outdoor sports exhibition will be organized from Saturday 20th to Monday 22nd in Piazza al Paradiso - Semonzo, next to the Trofeo Headquarters!
Awesome take-offs like Cima Grappa (Panettone), Col Campeggia and Rubbio (north of Marostica), racing tracks towards Asolo, Marostica and the Pedemontana del Grappa (Monte Grappa's surroundings) and finally the breathtaking landing areas in Semonzo (especially the landing area Paradiso in Via Casale nuovo) will be the background to this unforgettable competition.
The most skilful pilots are going to challenge each other during the five championship tasks, which will be organized by the association Blue Phoenix in partnership with Montegrappa Free Flight.
The Trofeo Headquarters will be located in Piazza Paradiso, near the tourist office.
Expo Montegrappa 2019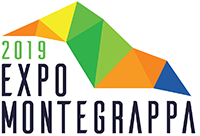 The pavillion will also be situated in Piazza al Paradiso and it will be hosting the Montegrappa Expo on April 20th, 21st and 22nd.
This Expo is a specialized fair dedicated to free flight and outdoor sports.
Equipment and the best brands in the paragliding branch will be the main protagonists along with many surprises: you will be able to see and test the latest innovation in the market!
Check out the Exhibitors List: HERE!
The fair will officially open on April 20th at 10:00 am and will close in the afternoon on April 22nd along with the Montegrappa Trophy awards ceremony.
You will find Info Point + FlyCard Office and Gadgets sale at Vivere il Grappa Stand! Come and Visit Us!!
Shuttle to Take-off: pick-up point at Expo!
Free Shuttle Service around Semonzo: Camping Santa Felicita - Atterraggio Paradiso - Atterraggio Garden - Expo!
As usually, the 'Gustagiro' will take place on Monday Easter. This is a great opportunity for you to walk down Semonzo's streets and paths and taste local typical food during the way, while enjoying the breathtaking views.
We wait for you to spend together an unforgettable Easter in Monte Grappa!
For further information about the championship have a look on our official site www.trofeomontegrappa.it
and make sure you stay updated by following the event on our Facebook
---
With the official recognition of:
Comune di Borso del Grappa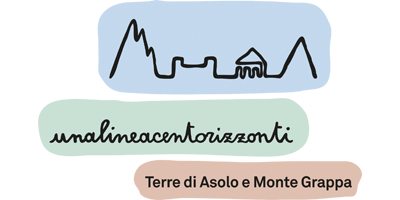 IPA Terre di Asolo e Monte Grappa
---
Partner: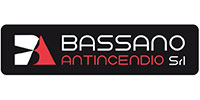 Bassano Antincendio